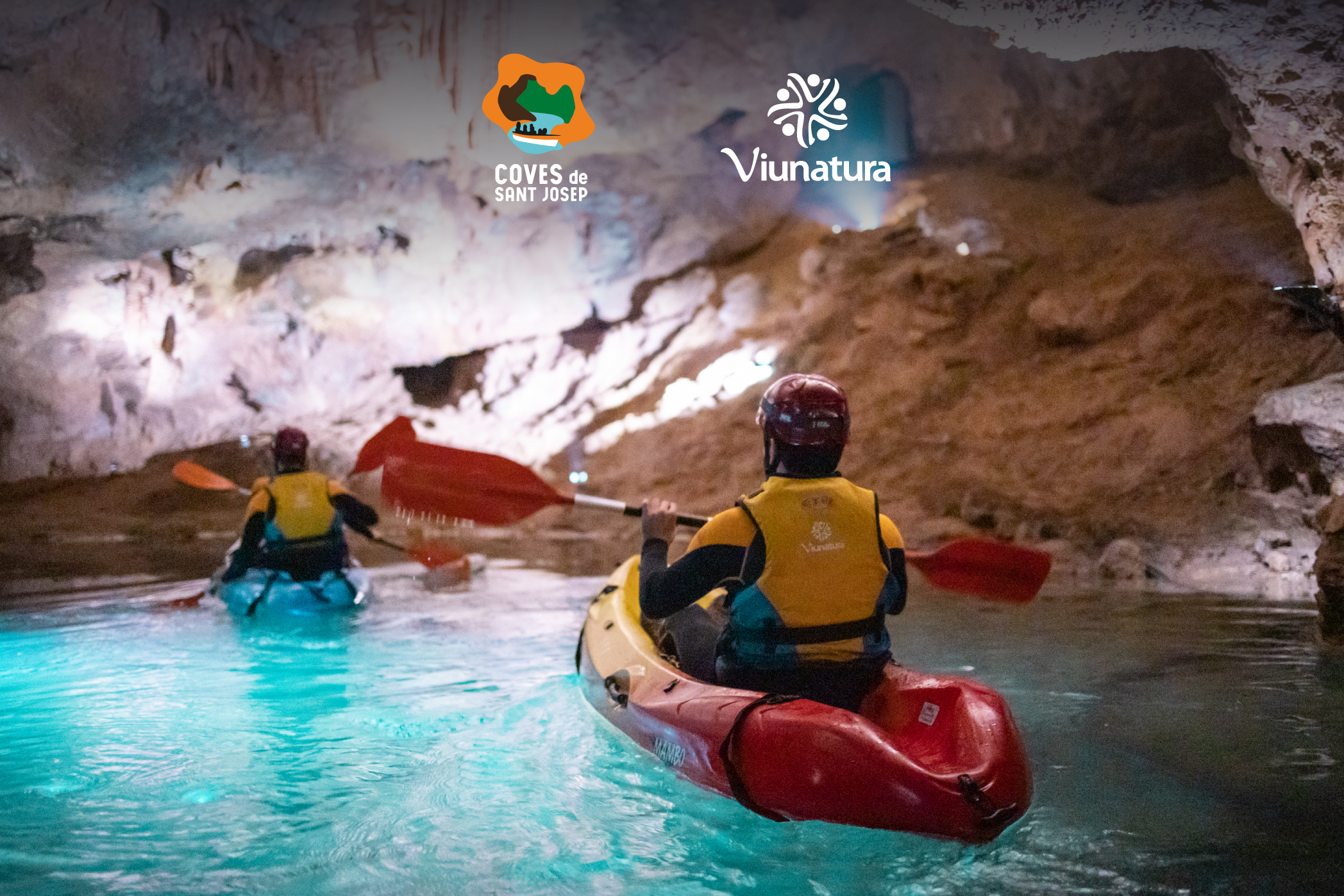 Discover the Coves de Sant Josep in a different way
Espeleokayak is an activity that combines caving with kayaking. This activity explores the interior of Coves de Sant Josep in the Vall d'Uixó rowing a kayak.
It is an original and different alternative to the traditional boat ride that has been done for many years inside the caves. Caving combines the contemplative and pleasant spirit of kayaking with the excitement of discovering the wonders hidden in the interior of the earth.

Travelling along Europe's longest navigable underground river is not something you do every day and we assure you that you will not be left indifferent. It is a river full of wonderful geological formations that you will be able to observe from very close, besides finishing the visit by taking a dip in this crystalline water.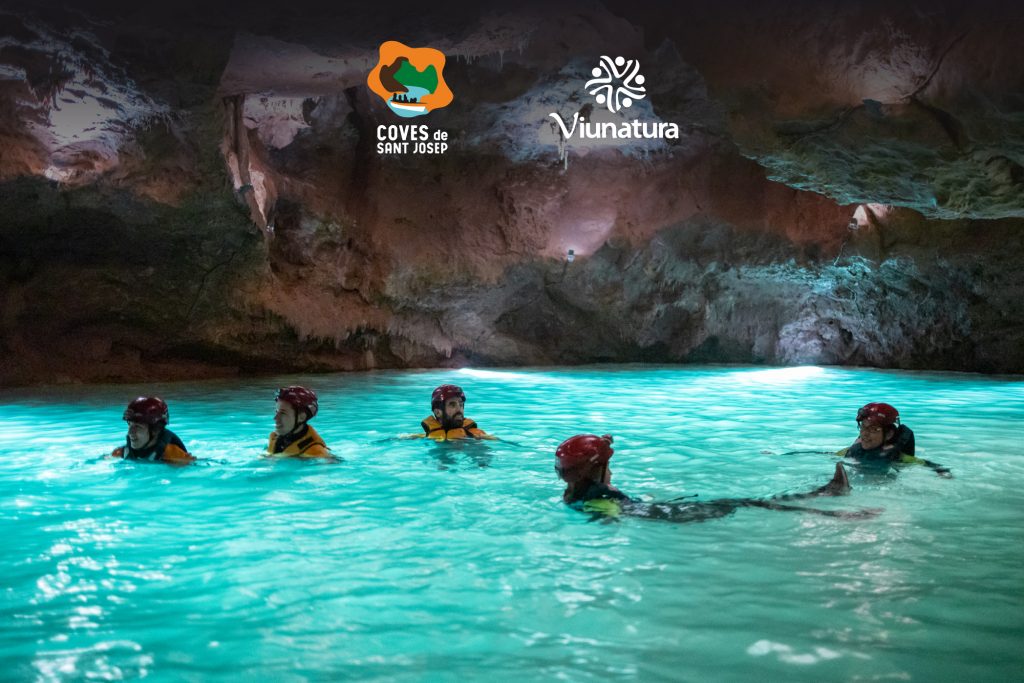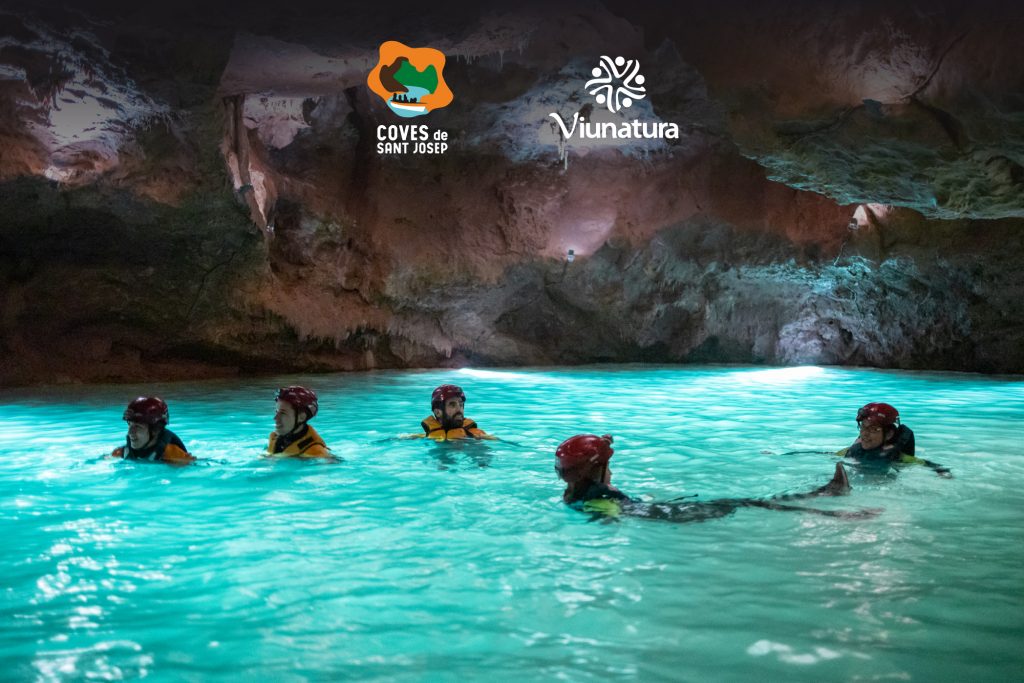 In a maximum group of 14 people, we will travel for approximately 2 hours inside these caves located in the Vall d'Uixó. You don't need experience, just to know how to swim and not be afraid of closed spaces.
Here are some questions you may have before doing the activity.
What do I need to bring?
Here is a list of the material you will need to bring so that the activity goes smoothly and you don't get hurt:
boots or trainers with a good sole
swimwear
clothes and shoes to change
towel
water bottle
We will take care of the rest of the equipment, you just have to let yourself go and enjoy.
How can I book?
You can book your place online by clicking on this link.
When does the activity take place?
The activity takes place every Saturday at 19:00h although in July and August we change the schedule and make the night visit at 22h.
How much?
Price 35€/Person
Is it for everyone?
Minimum age: 8 years old (children between 8 and 13 years old will be accompanied by an adult in a double kayak)